Highland Lakes Chiropractor
Our location in Highland Lakes is located at 187 Breakneck Road Highland Lakes, New Jersey 07422. We are open Monday and Wednesday. To set an appointment please call us at (973) 697-6727.
Rate our Highland Lakes Location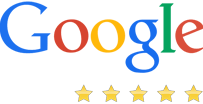 Richard A.Lawson D.C.
After serving in the infantry in Vietnam I enrolled in C.U.N.Y. and recieved my bachelors degree in biology. I entered Chiropractic college (Life University Georgia) and graduated in 1983. I started my practice in Vernon and subsequently opened an additional office in Higland Lakes.

I am an avid gardener and enjoy spending time with my family as well as golfing, running, reading, traveling and hiking.

I have been very fortunate to have a successful practice in my home community for over 35 years. I believe that a persons' body has the ability to be healthy, given the right set of conditions: Proper spinal alignment, good nutrition, and a positive mental outlook.
Yours in Health,
Richard Lawson, D.C.
Chiropractor

Thank you for visiting the website of Dr. Richard Lawson and Lawson Chiropractic and Natural Health Center. In practice as well as online, Dr. Lawson strives for excellence through superior patient treatment, education and satisfaction.

Within our website, Highland Lakes and surrounding area residents will find all types of health and wellness related information including information about our office and services, chiropractic, back and neck pain, work and auto injuries and much, much more.

We hope you enjoy the information within and share it with others. Again, thank you for visiting www.oakridgechiropractoronline.com and remember to come back often.